박지용 作, 《2018 IBS Art in Science 展》, Ⓒ IBS 분자활성 촉매반응 연구단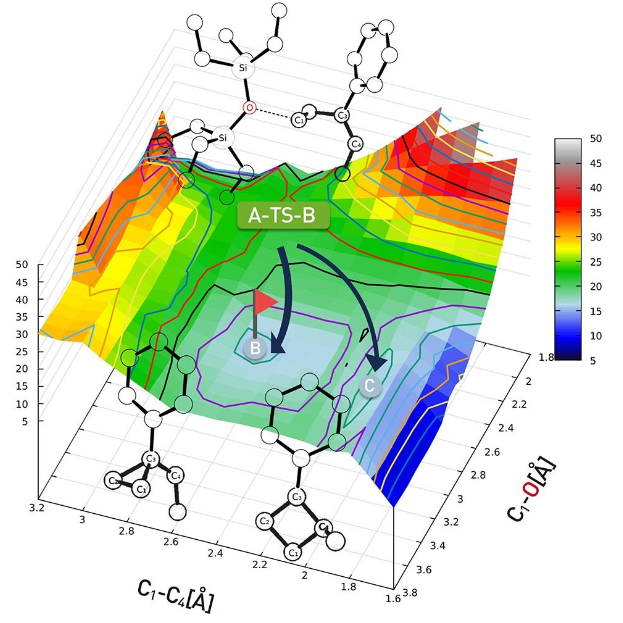 Molecular Golf-Birdie or Bogey?
by
Jiyong Park
Center for catalytic hydrocarbon functionalizations
The four photographs show self-assembled patterns of micro-particles suspended in a heavy liquid at the top of a container which rotates about the vertical axis, with cyclically varying speed. The particles of three different sizes, densities and colors are lighter than the surrounding liquid, so they are pressed towards the transparent lid of the rotating container. The centrifugal force, resulted from rotation, pushes them toward the center, whereas the shear forces resulted from torsional shaking, correspond to the radial alignment of particles. Different patterns occur at different speed of rotation.